Info
Toad in Transit:
Sebastian "Gutzjen" Laudwein – (Acoustic) Guitars, Clean Vocals, Co-Production
Henrik Groß – (Acoustic) Guitars, Shouting and Growling, Backing Vocals, Keys, Programming, Production, Mixing and Mastering
Nils Vogel – Acoustic Guitars, Bass Guitars, Co-Production
Toad in Transit was started in the middle of 2008 as a two people project by the two musicians Sebastian Laudwein und Henrik Groß. Their heads full of ideas and the will to create something fresh and new finally set the musical wheel into motion.
And so something that started originally as a Post Rock Project has been developed into an genre busting mixture, that seems to incorporate almost every existing variety of music.
The spectrum stretches from tranquill ambient parts up to thrashy metal riffs, which are accompanied as well by clean vocals as brutal shouts.
In 2013 the band was reinforced by bass player and co-producer Nils Vogel.
Music:
Videoclips:
Live:
Links:
facebook: https://www.facebook.com/toadintransit/
website: www.toadintransit.de
Bandcamp: https://toadintransit.bandcamp.com/
Discography
Albums:
Sirens in the Fog (2008)
Beneath the Paths of Eden (2011)
A Benighted Creation (2011)
De arte moriendi (2013)
#Human (2014)
White Doves & Blood Rivers (2015)
Compilations, EPs, Singles:
Celluloid Burns (2014)
Beyond (EP – 2016)
And the Gods fell silent… (2017)
Beyond The Pond (Compilation – 2018)
Sampler:
Saarland Underground Rock & Metal Sampler 2017
ASTA Saarland Students Welcome Sampler 2017
Saarland Underground Rock & Metal Sampler 2018
ASTA Saarland Students Welcome Sampler 2018
Album Covers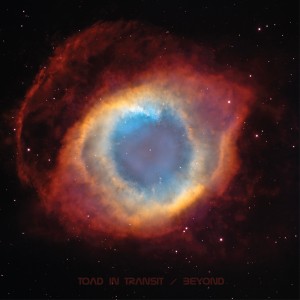 Beyond (EP – 2016)